I am a participant in the Amazon Services LLC Associate Program, an affiliate advertising program designed to provide a means for me to earn fees to Amazon.com and affiliate sites.
Cajun Crawfish Dressing is a seafood cornbread dressing. This southern cornbread dressing recipe has Cajun flavor and of course crawfish! You are going to love this crawfish dressing for the holidays!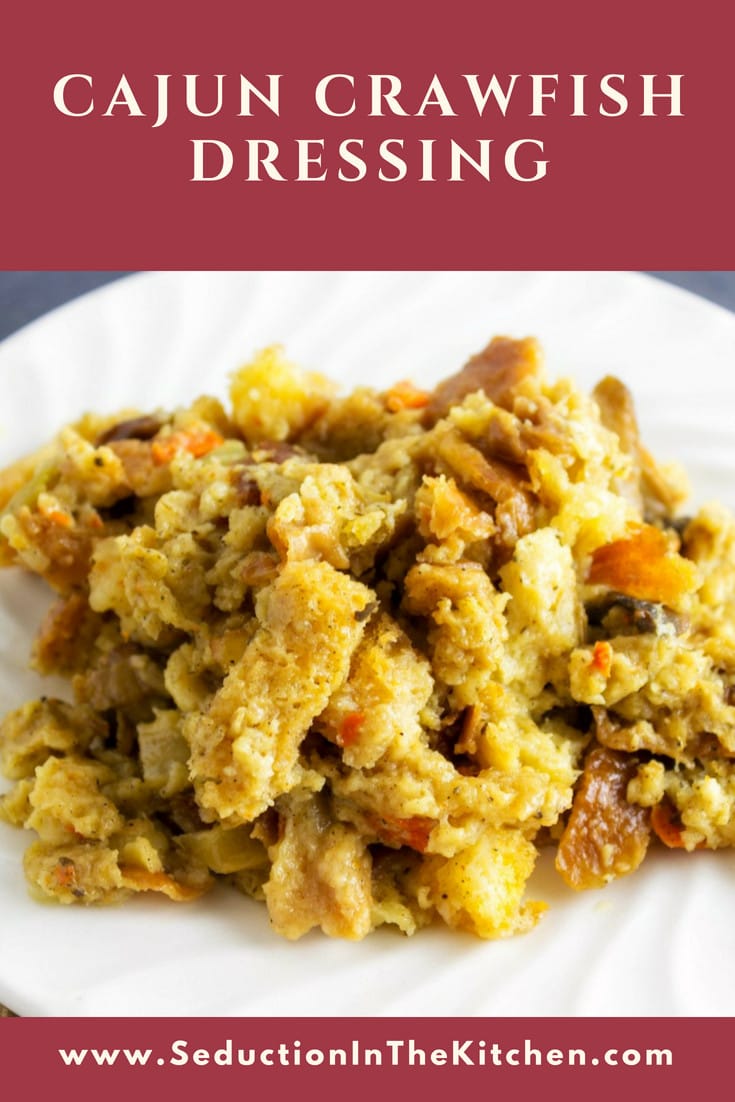 Dressing or Stuffing?
What do you call the side dish you serve with turkey. Is it stuffing or dressing? I always called it stuffing, but some call it dressing. What do you call it?
Dressing or stuffing? That was the question I asked on Facebook. I was told:
Stuffing is when stuffed into the turkey. Dressing is when it cooked outside of the turkey.
Growing up, we did the stuffing. But I was challenged to make cajun cornbread dressing. So a dressing recipe I must create!
Cajun Crawfish Dressing
So as I said, I was challenged to make a southern cornbread dressing recipe from Adam of The Unorthodox Epicure. In return, I challenged him to make a stuffing. He had me make from his neck the woods, a Cajun Crawfish Dressing.
Amish Potato Stuffing
I am a Western Pa girl. I also live in Ohio. What could I challenge him to do for a stuffing?  
Then the answer came, an Amish recipe! Amish is in both Pa and Ohio. My challenge to him: Amish Potato Stuffing!