Veal Parmesan is one of those dishes that always sounds to me like it's a fancy, exotic meal. It sure looks nice on the plate. And it tastes wonderful.
But truly, it's a fairly simple dish to make. Especially if you use the convenient ingredients available at most grocery stores. Prepared breaded veal patties, jars of pasta sauce and pre shredded cheese … can't get mush easier than that!
Of course, you can purchase veal in bulk, cut into thin slices, bread it yourself, cook down some tomatoes into pasta sauce and shred your own cheese. There's nothing wrong with that approach, except that it takes more time.
I'm generally working under a time crunch. So I take full advantage of prepared food items from my grocer. When I have a lazy Saturday with nothing to do but be domestic, I may take the traditional path to preparing this meal.
The veal patties I buy are usually packaged frozen and require some time in the oven baking before I start topping them off with the sauce and cheese. I simply follow the package instructions for that part of the process.
When the patties are nearly finished baking, I add some pasta sauce and shredded cheese to each one. Then slide them back in the oven for a few minutes to melt the cheese.
There is something about melty, gooey cheese.
Veal Parmesan Recipe
Ingredients:
6-8 Veal Patties 1 (16 oz) jar of Pasta Sauce
1 c. shredded Parmesan Cheese
Recipe Directions:
Preheat oven and prepare veal patties according to package directions. Usually bake at 400 degrees Fahrenheit for 15 minutes. Spread 2-3 TB of sauce over each patty. Sprinkle shredded Parmesan cheese over the sauce and return patties to oven for 5 minutes or until cheese has melted.
Approximate Nutritional Information:
Servings Per Recipe: 6, Total Per Serving: Calories:Â 840, Fat: 70g, Cholesterol: 138mg, Sodium: 536mg, Total Carbs: 19g, Protein:Â 29g.
Make It a Meal:
Serve over buttered spaghetti noodles with some warm garlic bread and a salad. You've got an evening meal worth bragging about.
Variations:
Toss the noodles in some minced garlic and Parmesan cheese.  Add some finely chopped mushrooms to the sauce when you spread it on the veal patties.
Leftovers are great! I've used the veal patties as sandwich filler for a quick lunch. We've also cut the patties into bite sized pieces and tossed them with the left over spaghetti and the pasta sauce.
Veal Parmesan will keep in the refrigerator for a week and you can re-freeze the cooked leftovers for storage up to two months.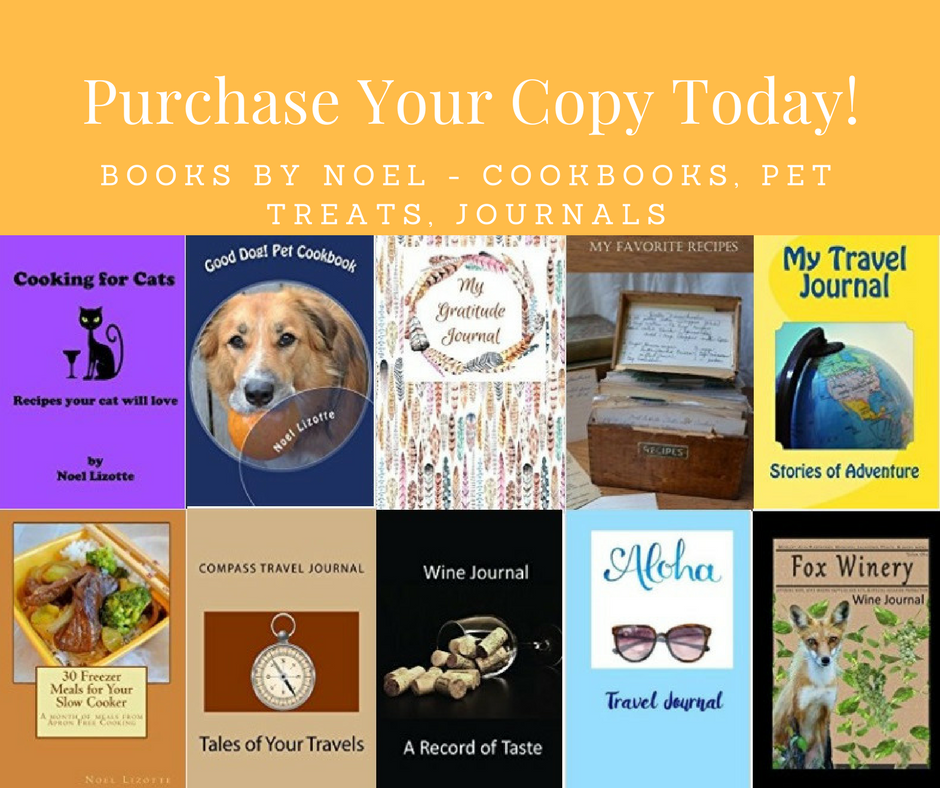 Interested in one of the books pictured above? You can purchase on Amazon here.